Are you considering a traditional office space for your start-up?
Slow internet, long leases, security deposits, lock-ins are some of the hiccups that you might have to deal with while setting up your office space and also the cost associated with it. For someone who possesses no experience in setting up a workspace, this becomes a huge challenge. Since coworking spaces have become mainstream, you don't have to think twice before selecting them as your workspace. Some popular companies like Uber and Instagram started their journey from coworking spaces. Coworking is a sustainable option that is better than regular offices in multiple aspects.
Here are a few reasons why coworking spaces are preferable to regular offices:
Coworking Spaces are More Than Just a Workspace
A regular office in all fairness is just a property with a few walls. It needs furniture, the latest technology and other amenities an employee may need before we can call it a workspace. Building an office from scratch is not really possible for everyone. That is exactly why coworking spaces are widely chosen. By switching to a coworking space, you do not only opt for space to work but a whole packaged deal. At Truworx, we provide our members with an aesthetic workspace, ultra-modern technology and much more.
Efficient and Effective
Even if someone can afford a regular office space, it is still not an efficient choice. Regular offices have a fixed space that may restrict a company from expanding. Also, it is seen that often employees have a hard time reaching their regular offices. Besides that, there is a possibility that one is probably paying for more than what is required and needed.
Thus, coworking spaces are ideal as they are efficient.
Truworx offers an affordable and contemporary workspace situated at a well-connected location with the best value-added services.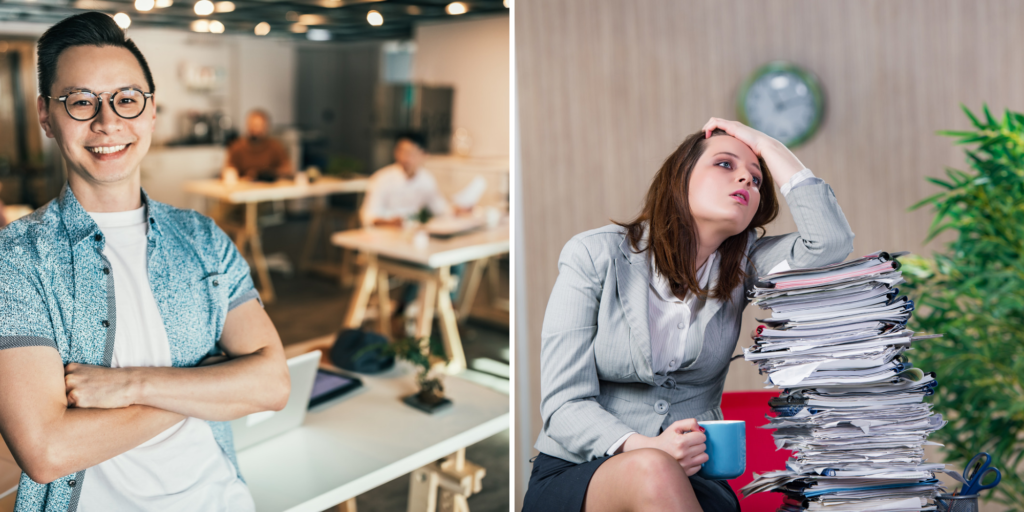 Diverse Demographics
It is well known that regular offices follow an employee-only model. So if you work in a regular office, it is likely that all your colleagues belong to similar professional backgrounds. As a result, you may find it very difficult to interact with people who have different ideas than you.
Coworking, on the other hand, is a whole different setup. Initially, only tech start-ups with small budgets opted for coworking spaces. However, now there is a diverse demographic getting attracted towards the idea of coworking spaces. Students, Interns, freelancers, start-ups and micro-businesses; all can be found working based out of a coworking space creating an atmosphere for social learning. We, at Truworx, cater to all such individuals, start-ups & enterprises making us diversified and lucrative.
Promotes Social Harmony
The true meaning of socialization is a far-fetched idea at a regular office space as some follow a rigid hierarchy leading to an unhealthy work environment. Whereas, coworking with professionals who belong to different industries with varying levels of expertise enables all the members of a coworking space to work harmoniously. It allows members to mingle with one another and explore new opportunities. At Truworx, we promote healthy socialization by organizing exciting meetups for our members and help them expand their business reach.
It is safe to say that coworking is the futuristic work model that reduces your responsibilities to an extent and helps you devote more time to your business, focusing on what really matters. Truworx is the epitome of coworking spaces with state-of-the-art technology and cost-effective solutions. To inquire, Contact our team. We will be happy to assist you.